My life in an old photograph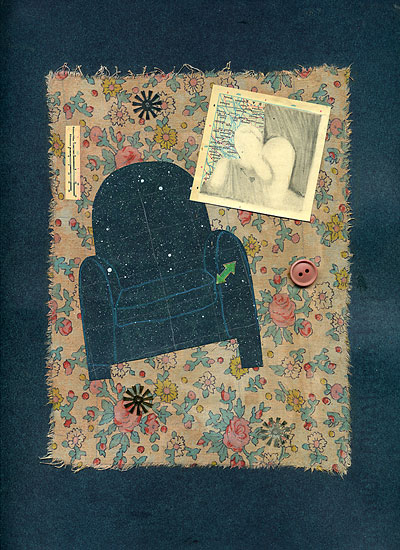 My mother holds me in her arms, smiling,
squinting at her father, the photographer.
She is very young, her hair in two braids
on top of her head, her cheeks would be rosy
if the photo was in color.
I am 3 months old, gazing away from both of them.
Behind us, a corner of the white clapboard garage,
green trim around the window. A glimpse of roses,
beech trees, and a compost heap
full of big fish-bait worms.
In my quiet studio I take fine-pointed scissors
from my workbench
and snip away the leaves on the trees.
Beyond I see a deep dark space,
filled with distant stars.
A black space to fall into forever.
2002
Labels: Writing/poetry