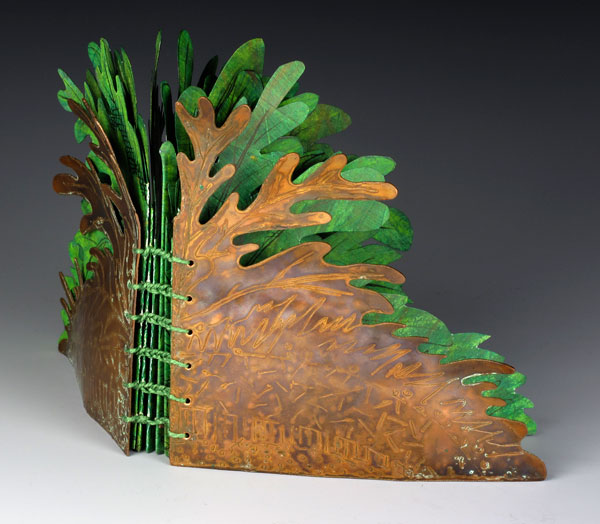 Fern Book cover, ©2006, 4.75 x 5 x .75 inches (closed). Cover: etched and hammered copper, heat patina. Pages: watercolor paper, acrylics, Prismacolors, collage, ballpoint pen, matchbox pinhole camera photos. Bound with a coptic stitch, single page signatures. Not for sale at the moment - I like to keep things around for awhile so I can enter them in shows. Eventually I will put a price on this book. You can email me at artATjudithhoffmanDOTnet if you want to be notified when it goes on sale.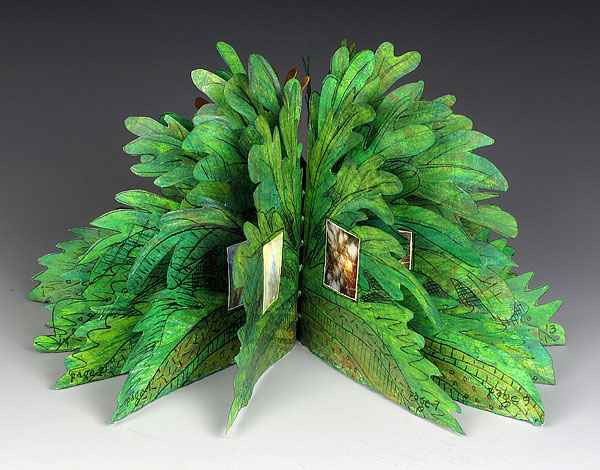 Fern Book - open. The diagrams that represent the soil and layers of rock under the fern are inspired by cross-sectional diagrams in geology books.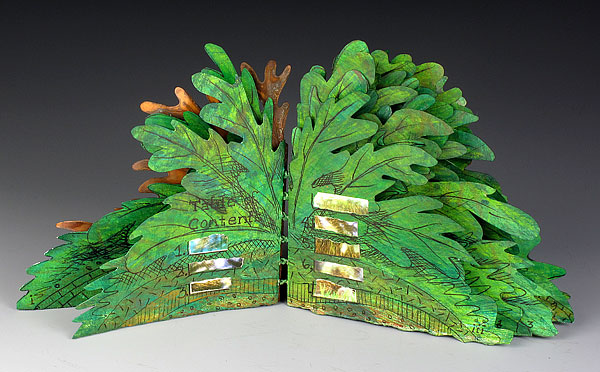 Table of Contents. Each chapter is represented by an image.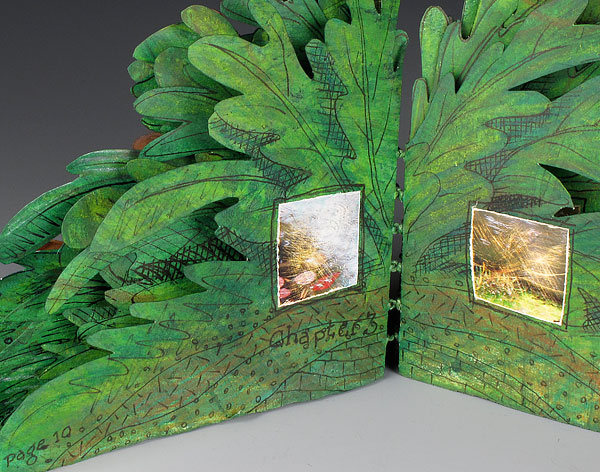 Detail, first page of Chapter 3. Most of the photos were taken with a matchbox pinhole camera. They are heavily scratched and otherwise distressed. Each photo is of plants and the light that falls on them. They were torn, against a ruler and by hand, so the edges are not square or straight.