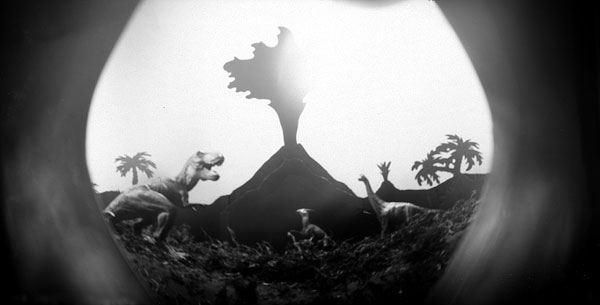 Photos of the late Cretaceous, ©2009. Taken by Tyrannosaurus photoventris. The camera seems to need an adjustment, it only takes photos of one area. There is a little book of the photos here,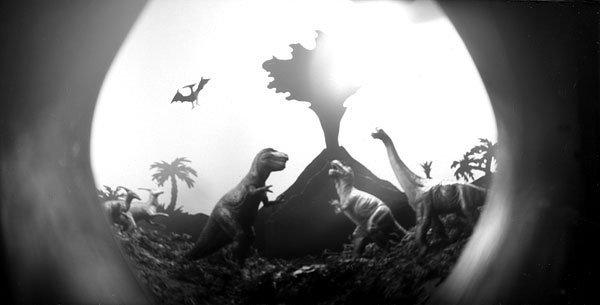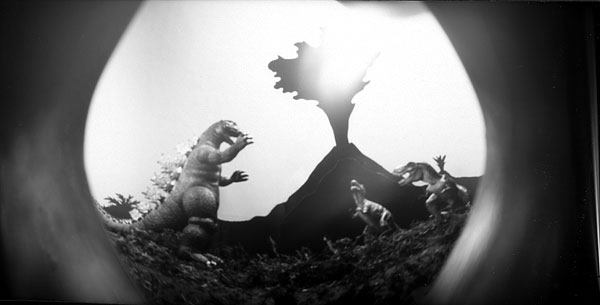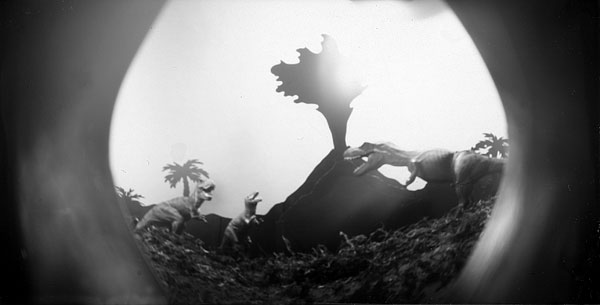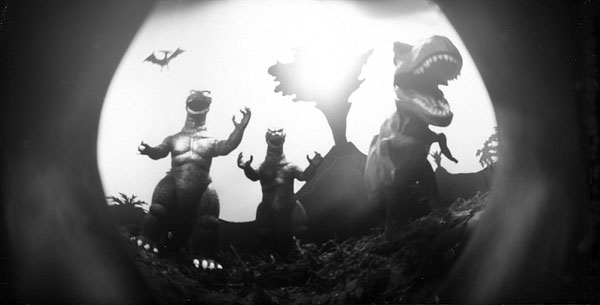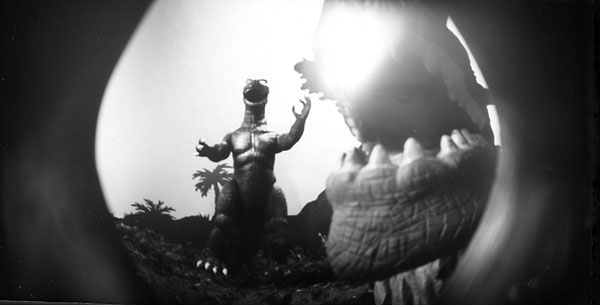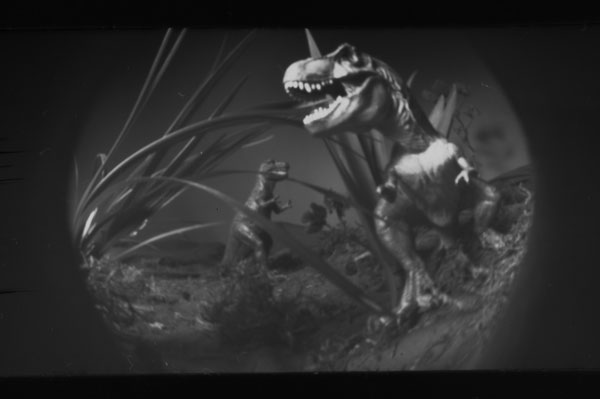 ©2011, some more recent photos from Tyrannosaurus photo ventris. This one was my official entry for Worldwide Pinhole Photography Day, 2011. This photo was also included in the book "Play! Toy Camera Photographers for Tots: A Collection of Sixty-three Toy Camera Photographs Made by Thirty-six Photographers in Twelve Countries" 2011, p. 67.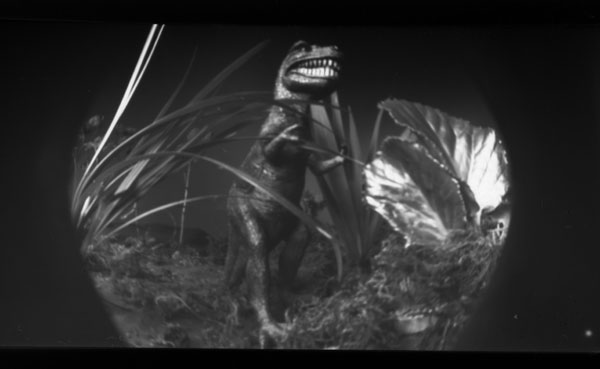 A photo of Imperialsaurus, taken on WPPD, 2011.