Matchbox Pinhole Camera Tutorial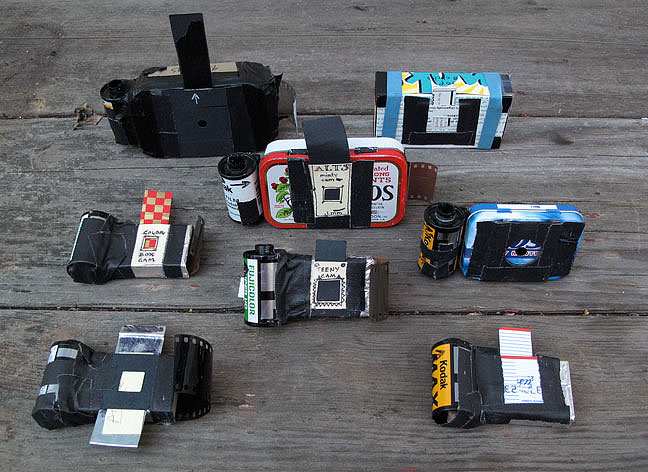 My collection of pinhole cameras. Some are made from matchboxes, but there are also Altoids, Foosh and Wether's tins. The one in the back right is the Populist, designed by Nick Dvoracek. He has a pdf download with instructions, also a lot of good pinhole links on the Populist page. I was originally inspired by Al's Pix on flickr, who made the very first matchbox pinhole camera.


Click here to download the pdf of the matchbox pinhole camera tutorial.


All the links in the pdf handout are included in my pinhole photography links. You'll have to scroll down the page to find the pinhole section.

These instructions are also on my flickr page in the "Make a matchbox pinhole camera set." The photos are in color, and will enlarge a bit. http://www.flickr.com/photos/judithhoffman/sets/72157594316133954/

If you don't have a scanner, you can take photos of your pinhole camera exposed film with a digital camera. Read the Photographs of negatives group discussion for more ideas.

Check out my flickr set on pinhole photography.