the first day of 2008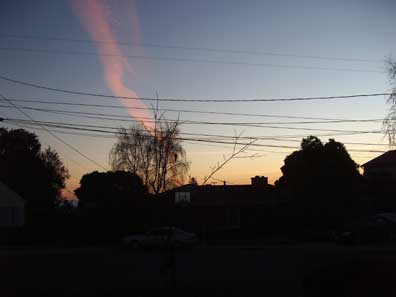 I like to start the new year by watching the sun come up on the first day. It's a time to reflect and feel connected with the natural world. The sunrise this year was not dramatic. But the sky was clear and peaceful. Let's hope it's a sign. 2007 turned out to be a very tough year for us. It's looking like 2008 might be just as difficult. My only resolution is to try to find more inner peace so I can deal with the stress.
My artmaking time is scattered right now. When I get into the studio, there are times when I can't really focus. I'm doing some eraser carving for fun and working on a book that is destined to be a multiple. I have started it twice and decided last night that I'll need to re-do some pages, again. This all sounds negative, but in the middle of the stress there are some very sweet moments that keep me going. I don't feel my life is about making art right now. It's about the whole process of living, and adjusting to whatever comes.
Labels: About the Art Process